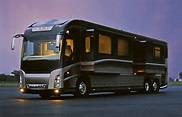 Rob and Sherry have been married for 28 years. For the last year or so, we have been studying lifestyle changes reading books like "The Secret" and "The New Earth".  I was so pleased to find out how to define our happiness and enjoyment in the RV lifestyle.  Sherry and I had discovered much of what those books were teaching, we just did not know how to communicate it to the world.
If you are dreaming of a Full-Time RV Life
It's time to stop dreaming and take action!

Discover the 2 Steps You Need
to Live the Full or Part Time RV Lifestyle
from Real-World People Already Doing It. Read RV Secrets.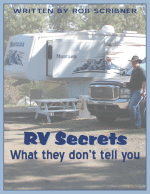 Choose your own life style and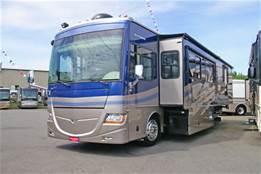 About RV Secrets From Rob Scribner's Desk:
My wife and I have been Full Time and Part Time RVers, and have learned a few tricks and information that other RVers should know about.

This is a fun and informative report for current, and future RVers to enjoy.  This is not a slam report.  RV Secrets is an RVers tool, to prevent your new RV freedom from being upsetting.

Let us tell you about what you need to do before, and after you hit the road, as a Full Time or Part Time RVer.  Your experience will be better, and we will save you money.
We have covered thousands of miles, and we have gotten surprised a few times.  Even after we bought books, and interviewed other RVers.  They fail to mention a few items, that would have been nice to know about, before we started.