One of the unique inventions of Able Motion Mobility is a left foot accelerator that is portable from car to car. It can be used in trucks, cars, and vans. This devise is designed for a person with little or no mobility in the right leg.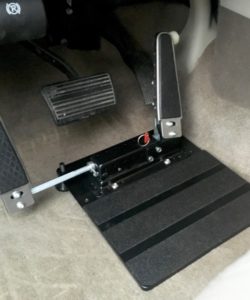 Another devise is the AMM Freedom Staff. This devise allows the driver to use the right hand to control the steering wheel of the car while using the left hand on the hand control devise to manipulate the floor peddles. The hand control is very easy to use. One simply pulls the lever towards oneself to accelerate and pushes the lever toward the floor to brake. The devise is built with airplane grade aluminum with stainless steel hardware.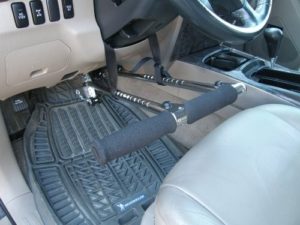 Able Motion Mobility also sells a hand held assist devise that allows you to get in and out of a vehicle with less chance of a fall.  The devise is a 4 in one tool which can also act as a window class beaker. This devise can cut safety belts to release you in an accident, and it contains a flash light to allow you to see in dim light or at night. Safety and usability were the most important factors in the design of this tool.  Everyone needs a tool such as this in the car for any emergency.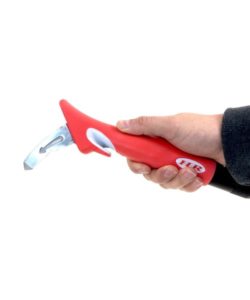 Able Motion Mobility is headquarters for your safety needs so Keep in mind please go to the official website here and see for yourself.
Mobility is one of the most important factors in a persons life. Without mobility a person has a hard time dealing with boredom and can more easily become depressed and anxious. Quality of life is reduced with immobility.  Please help anyone you know who may need mobility to see this site and get moving more easily.