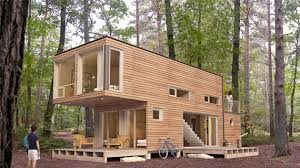 Building a home from scratch is definitely a challenge but you can eliminate some of the issues by using proper plans and a container or several to build the home.
Our website has an experienced builder and his plans discussed and it seems you can really have a very nice home.  The containers are strong and not that difficult to work with because a lot of the job is already done in the original construction of the container.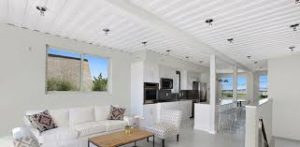 You are creating a green home by re-purposing a product that may be previously used and cast off from the original service it was put to.  Think about helping the environment by reusing of items like the containers and you may even come up with ways to reuse other things in your container home.
Container homes can be made big or little and can be very beautiful.  They can have an exterior added that makes them look like anything but a container.  One must put on the thinking cap and use your imagination.
The home below is very interesting and you could image it with a stucco or rock exterior and it would not look anything like a container really. One nice thing to is containers come in many different sizes so you do not have to think about just stacking 40 foot container on top of each other.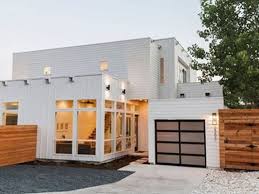 I like beauty and the mental stimulation of thinking about how I would design a home out of containers.  Its an intriguing challenge.  How many bedrooms and how to arrange them.  How to say, make an open floor plan between the kitchen and the living area.  How to properly insulate so that very little heat or cooling might be needed.  Would you be able to sink some of the containers underground and some above?
Lots of ideas run through my mind when I contemplate these ideas.  How about you? What do you think?