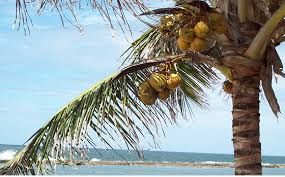 "Here's a newsflash I'm sure won't surprise you… nothing concocted in a laboratory can ever replace the value of what is found in nature!"
"Mother Nature is incredibly generous in the way she provides – offering a bounty of fruits and vegetables rich in vitamins, minerals and nutrients to nourish your body so you can enjoy a long healthy life."
"One fruit in particular – the coconut – is so abundant in its healing properties it's referred to as "the tree of life." And before World War II, people living in island countries, like the Philippines, consumed a diet that consisted mainly of rice, root crops, vegetables and an abundance of the ultra-healing superfood, the coconut."
"The coconut is a "functional food" rich in vitamins, minerals and fiber – the essential nutritional building blocks for perfect health.  These building blocks actually protect each cell in your body and that is how it helps revitalize you."
"Before World War II, the miracle-healing coconut had been used to help alleviate:
Coughs
Constipation
Malnutrition
Skin infections
Toothaches
Earaches
Flus
And more!"
It is also felt that coconut oil consumed regularly can help your brain and thinking processes.  I have been impressed with what I have read about coconut oil and have started including it in my diet. You can eat the meat of the coconut purchased from your grocery store or you can purchase coconut oil from the oil or baking sections of the grocery store.  You need not go out of your way to find the nutritious product.
Coconut oil can also be taken as a supplement so go here and read the information about the natural supplement and follow the link to order some.
I have always tried to keep myself as healthy as possible and by doing this have staved off breast cancer and made fast recoveries after surgery.  I am in my early 70's and maintain a 15 acre property.  In the last five years I have removed literally tons of cactus and scrub brush off the property, much of it by hand.  I drive a 40 horse power tractor, pull cattle to market in a stock trailer, haul round bails of hay, feed animals, work online in several businesses and fly to California to teach a three day biology class.
Hope  you find how you can improve your own health through this blogging site and our offers.  My sister and I run this together.