CandyLipz is small, attractive, and portable. They can go with you anywhere and be used anytime. This product features hands-free use so you can still work with your hands. Your lip enhancement session takes just a few minutes and the look lasts for up to two hours! You control the appearance of your lip size. CandyLipz can enhance your lips slightly or as much as triple your lip size in minutes. At last, you can have the rich, full lips, youthful appearance without the side effects of plastic surgery, injections, drugs, or chemicals.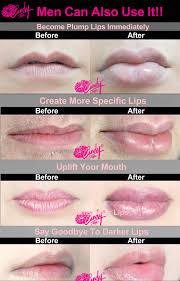 CandyLipz has been used by elite industry artists/talents for movies and other public figures. Have you ever wondered how they keep their beautiful youthful look?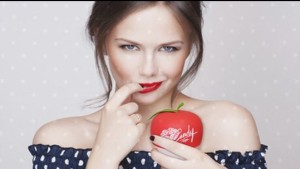 The average cost of chemical lip fillers (Resytlane/Juvederm/Restylane Silk/Belotero) per syringe ranges from $500 to $800. You may need more than 1 syringe depending on what you want to accomplish. Individuals add lip fillers not just to the upper and/or lower lip, but inject fillers into the philtrum, the Cupid's bow, also on top of the lip which reduces fine lines. The cost for such application may range from $1,000 to $1,500 per treatment. The product injected may last for 3 months.  Maintaining the look for one year, it can easily cost you $1,500 to as high as $4,000. Take a look at the 1-syringelip enhancement results in this famous Buzzfeed video. With CandyLipz, you only spend between $60 to $120 and your lip plumper lasts many years! We deliver lip results like no others without heavy spending.
Using Candylipz
CandyLipz is used by elite industry artists/talents for movies, television, advertisement, runways, and photo shoots for prints. Look at the page for CandyLipz to see a few famous celebrity CandyLipz fans and owners you may know.
One user says I have found the product very interest. I have never used any such products and did not even know they all existed.  I can see using CandyLipz- the world's most innovative Extreme Lip Plumping beauty tool, before I would want to inject myself with some chemicals. When you go to the page for Candylipz Get ready to experience the thrill of your life! CandyLipz is all about fun! Its PATENTED Xtreme Lip-Shaper® technology allows you to choose your lip style and size. The acclaimed 15-times award winning CandyLipz design allows you to create the appearance of breathtaking, plumped, and luscious Single-Lobed or Double-Lobed lips as shown in the images below. Single-Lobed lips have a rounded uniform lower lip look and the Double-Lobed lips have a lower lip vertical dent.