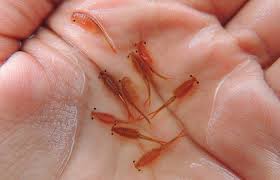 I got back from California and was very happy with my very small class. The class is studying the fairy shrimp of California. Everyone learned to identify the fairy shrimp of California and had a good time.  They worked hard and stuck to the task.  They all made 100 on the exam.  The test is a practical where the participants have bottles of specimens and they have their notes and they go to work.
There are from one to four species per bottle.  The test is set up like a real world test.  In other words, just like you drove down the road and collected many ponds and puddles and then brought the animals back to the lab.  You sort them and identify them and record your results.  We did not do any mapping of the specimens but using the table of coexistence one could easily see where one would normally find the species identified.
The participants must decide if what they have identified makes sense or whether they might have misidentified some animal.  Some of the results are already published and of course those are easier to get correct.  Some results have to be inferred from the type of habitat and water conditions that it is normally found in.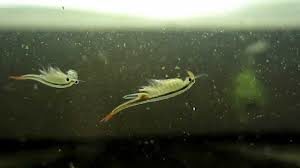 If the participants pay attention and take good notes and listen to the formal lecture they will have all the answers to the test.  The lecture is less than 1/3 of the class.  Most of the class is using the microscopes to identify the animals.  We use a key with all the parts of the animals laid out in pictures to help with the identification.  I have been studying these animals for quite a few years and have come up with some ways of looking at them that are not in the book or the key and that is why it is important for the participants to listen and get those points down in their notes.
It is a lot of fun to interact with the people and to play with the animals and I enjoy the travel.  It does get a bit tiring but I try to go to bed early each day so I have the energy to work hard with the participants.  It is my responsibility to bring them through the course with flying colors.